Cyber Scotland Week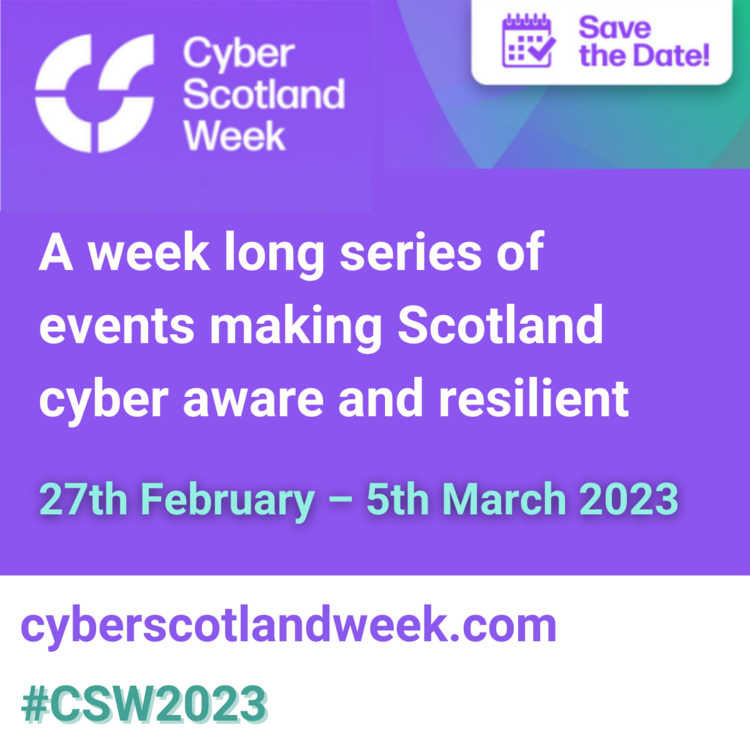 CyberScotland Week draws together events across Scotland designed to make businesses, organisations and individuals more cyber aware and resilient.
The Three Aims of CyberScotland Week
Protection
Improving cyber resilience knowledge, behaviours, awareness and practice.
Innovation
Showcasing innovative work happening across Scotland's cyber sector.
Skills and Careers
Promoting skills development and a career in cyber security.
Discover the importance of cyber security.
Find out more here